Jewish Charm Tie Bars
---


Grogger,Filagree star, ten commandments,
menorrah, Torah (flat style), Tzedakah box.
---


Moses with ten commandments, ten commandments,
Chai/tree of life, Hasid,Klezmer violinist,
Chai/tree of life (pewter), and dreidel.
---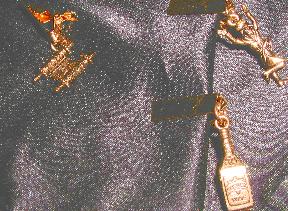 Round Torah, Chassid dancing & Kosher wine bottle
are available in golden pewter and pewter.
---

Bar Mitzvah Charms
---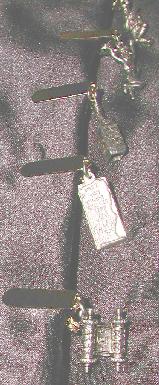 Pewter Klezmer violinist, Chassid, Kosher wine,
Kabballah charm and round Torah
---


Chumsahs



#1JTIE BAR small pewter chumsah
#2JTIE Bar Large pewter chumsah
#3JTIE BAR golden pewter large chumsah
#4JTIE Bar golden pewter small chumsah
---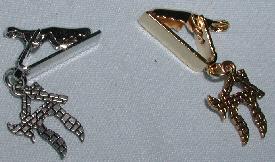 #1JTIE BAR CHI/house
#2JTIE Bar Golden pewter chi/house
---
Music, Fruit, Tools and Other Tie Bars
---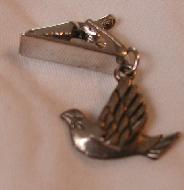 Pewter Reversible dove with olive branch
---


Tamborine, piano, drum set, violin, xylophone, clarinet
---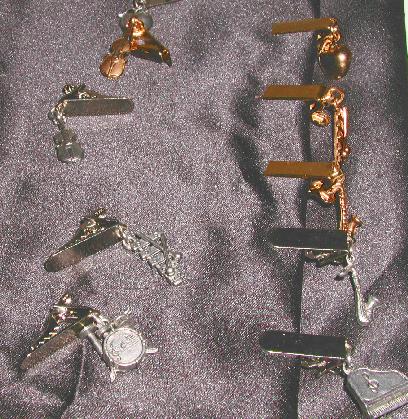 Violins, xylophone, drum set.
Apple, saxophone and paino.
---
Tools, more music instruments and notes,
sushie platter and more fruit are also available.
---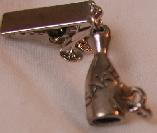 Pewter Sake Bottle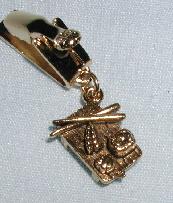 Golden pewter sushi plate (also available in pewter)
---
New Jewish Charms
---

New stars, gefilte fishs and Lion of Judahs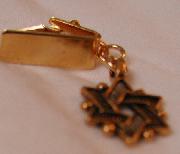 Golden Pewter Braided star
---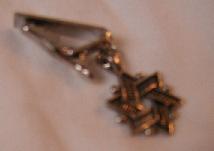 Pewter Braided star
---


New mezuzzah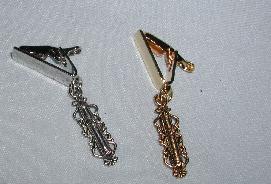 ---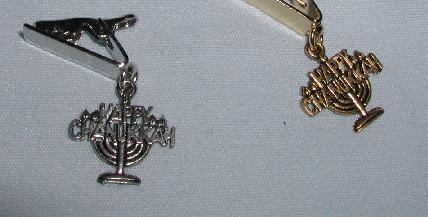 ---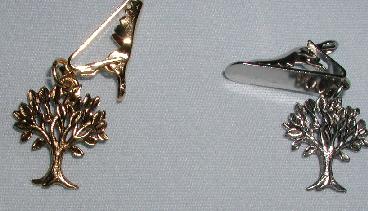 Tree of life
---
Other styles of charms are available.
If you see a charm on my site,
I can probably make it into a tar bar for you.
Just email me.

---