They can be temporary or can be sewn onto edges.
Many solid crocheted kippah can have a braid/cord sewn onto the edge.
Special prices for a limited time.
Most add on cords or tassels average between $5.00 and $10.00 extra per cord plus the cost of the Kippah.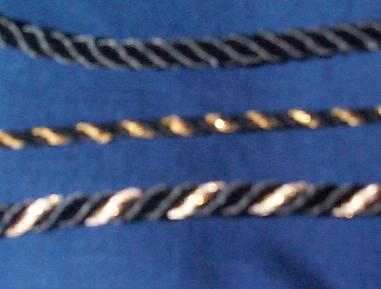 Black, thin black/gold, wide black/gold.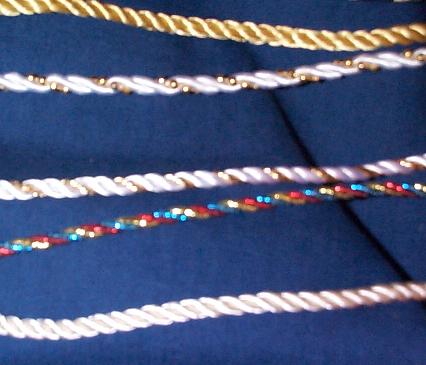 gold, white/goldbead, white/gold, gold/red/blue, ecru?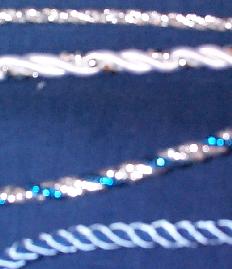 silver, white/silverbead, white/blue, thick blue.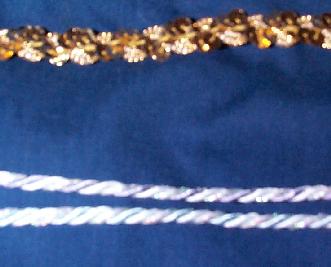 Gold sparkle round sequents, White/blue and White/purple cord/tassel cord.

KIPPOT CAN BE ORDERED IN MANY DIFFERENT:

COLOR THREADS