Beaded Stick Pins- 4" (or Short Hat Pins)
Pewter, Golden Pewter and Gold Plate Charms
More Hat Pin pages. Now 5 pages long!
4" Hat or Stick Pins
Other styles and colors available.

Email me to design one together!

People tell me they would also use it as a cocktail/olive skewer!

Sale Price of $10.00 each

&copy Chadis Crafts Exclusive.
---
Noah's Ark and Peace Dove
Reversable Shalom in English and Hebrew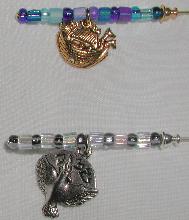 Both charms available in pewter and golden pewter.

4" style $10.00 each plus shipping.
---
---
Music, Band, Orchestra and Teacher's Apple Stick pins 4"
Pewter Xylophone, piano and violin.
Drum set, tamborine, clarinet also available.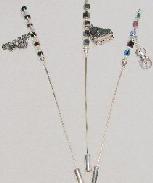 #1-3 Music Stick pins
---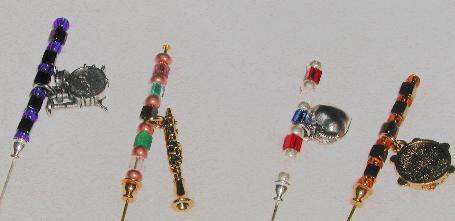 #4 to #8 Stick pins Pewter and Golden Pewter Charms.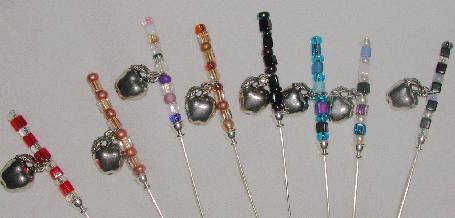 #9 - #16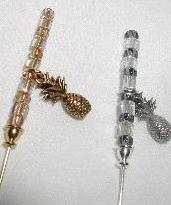 #17 # 18 Stick Pins
Colonial America's good luck/welcome/good health symbol= pineapple.
---