Earrings
---

#1P Ani Wire Ear
Pewter charms
Red glass wired beads
$12.00 pair plus shipping
---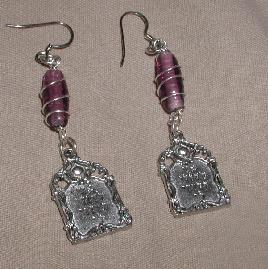 #2P Ani Wire Ear
pewter charm
Purple wired glass beads
$12.00 plus shipping
---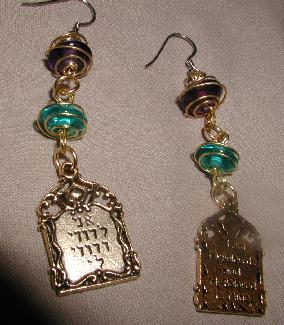 #3GP ANi Wire Ear
Golden Pewter reversible charms
Purple and green wired glass beads
$14.00 pair plus shipping
---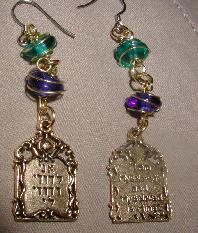 #4GP Ani Wire Ear
Golden pewter reversible charms
Green and blue wired glass beads
$14.00 pair plus shipping
---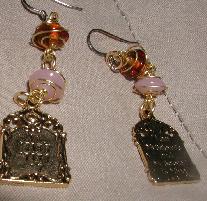 #5GP Ani Wire Ear
Golden pewter reversible charms
opaque pink and amber wired glass beads
$14.00 pair plus shipping
---
All pins, earrings and charm bracetets can be custom designed in your choice of beads and charms.
All Earrings can be ordered on Surgical Steel Wires or as Non Pierced/Clip Earrings
---
Wedding/love gifts
Bookmarks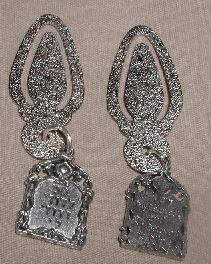 to see other styles click here
$6.00 each plus shipping
---
---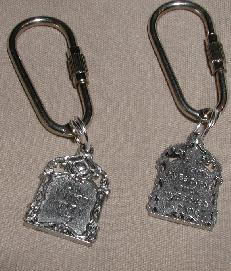 To see other key chains
---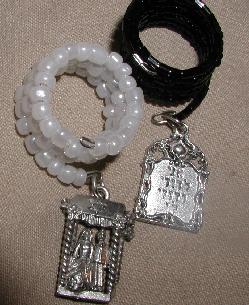 Wine Charm Set
Style # 1P Wedding/Ani Set
pewter chuppah/wedding canopy with Ani Charm
on memory wire with glass beads
can be used as wine markers for wedding or for aniversaries.
also can be used as napkin rings
$12.00 set plus shipping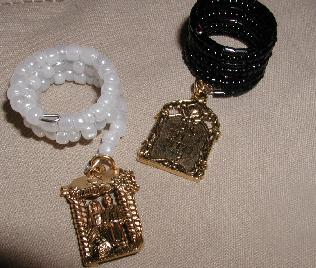 Same in golden pewter
#1GP Wedding/Ani Set
Other color beads are available
---
This charm can also be ordered as Charm Dangles
use on cell phones, bookbags, dog/cat collars, zipper pulls and more!
---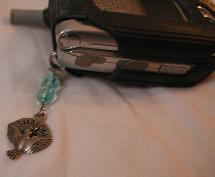 Click here to see all styles.
---
All of these charms are also available on gift items:
key chains, bookmarks,hair jewelry,wine charms, tie bars and new add a charm options.
---