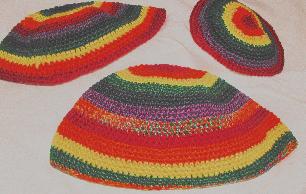 ---
Extra wide Kippot

#1 & #2 Examples of Custom Order to Match Tallit
#3 Navy with double row of shell stitch. (folded in half.)#4 Black cotton same stitches.
---
---
LARGE SIZE Most Size 8" to 10"(Most Fit on head without clips.)
Thick and Thin Cottons, Wool and Combinations.
SOLID WEAVE - SINGLE CROCHET
(Special Borders)
---
Multi Strands

2 or more cotton threads twisted to make a medium cotton tweeds or single color medium thick weight.

Multiple colors twisted give you extra colors plus durability.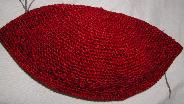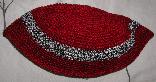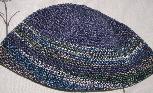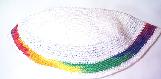 Multi Color Kippot - Solid color twisted into variegated yarns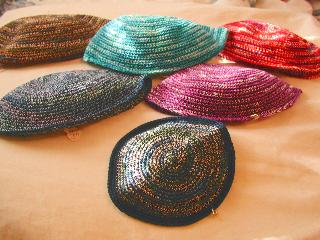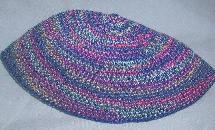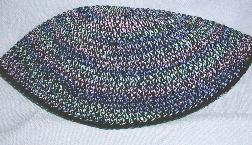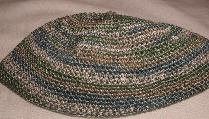 ---

New page for Double yarns using Primary/Rainbow Variegated Yarns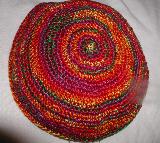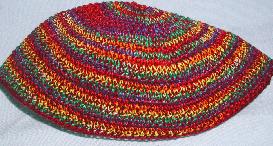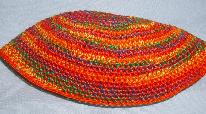 ---
Navy Blue Double Cotton in 8", 10" 12"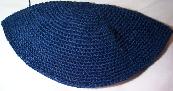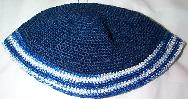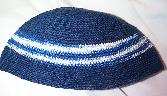 ---
NEW MEDIUM WEIGHT COTTON (High quality)
NOW AVAILABLE IN:
Black, Dark Navy, Teal, Russet, Ecru, White & Deep Purple.
Slightly thicker than traditional yarmulkah yarn
with a more polished twisted (but smooth) yarn.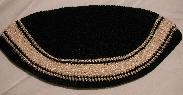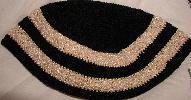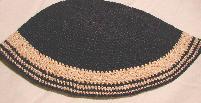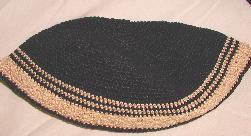 Solid color medium yarn in 8" to 10"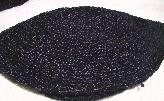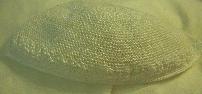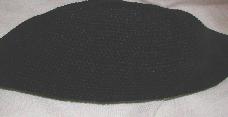 ---
Samples of my Yarmulkas in the