Welcome to CHADIS CRAFTS'

Christian Symbol Jewelry and Gifts Catalog

© 1998 - 2018 CHADIS CRAFTS ORIGINAL DESIGNS
Designed by Eileen Chadis Wood.

To see Non Religious crafts, jewelry and gifts click here.
Click on the item below to see pictures and prices.
---
Jewelry and Gift Assortments
Pins, Earrings, Bracelets and Gifts
Towels, Yard Flags and more
Holiday, Symbols and more!
---
Bracelets, earrings, pins, gifts and more
---
---

Earrings - Pierced and Clips
More Bible and Christian Designs coming



Earrings - Page 1
Stars
Earrings - Page 2

Lions
CLIP EARRINGS= Non Pierced Earrings
---
PINS
---

Pewter and Golden Pewter Pins (COMING SOON) See Jewish ones and we can design one together.

---
Bracelets:
Kids, Teens and Adult Plastic and Ceramic stretch elastic bracelets
Bracelets:
Children, Teen and Adult memory wire bracelets.
Sterling Silver Bracelets and Pendants
---
New Editions Added Weekly So Visit Often.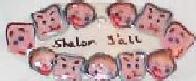 MORE JEWELRY And GIFTS
---

PEWTER, GOLDEN PEWTER, BEADS, STERLING AND MORE!
---

Mens and Boys:
Now available with many of my pewter and golden pewter charms as well as my new resin jewelry.
In stock with prices and pictures coming
---
Metal:

Metal Book Marks

Many styles of bookmarks for men and women.

---
Key Chains.
Many styles and charms
---

String/Cord Book Marks
---
String and corded book marks
with glass beads and charms
---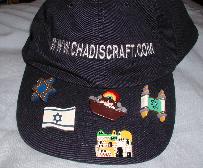 Resin Jewelry:
Shoe Jewelry
Key Chains
Zipper Pulls
Lobster claws
Tie Tacs and lapel pins
Pins/necklaces
ID covers
---
Party Favors:
---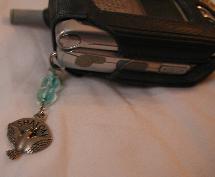 Charm Dangles
Charms with lobster claws with and with out beads.
---
Click here for ORDERING INFORMATION.
GIFTS CERTIFICATES ARE ALSO AVAILABLE.
---
To return to Home Page
---