GIFT SHOP WHOLESALE SPECIALS



Wholesale Specials
Brochure available soon!
---
Gift Shop orders are welcome on most of our newly expanded gift/jewelry items.

Limited special pricing is also available on our ladies' kippot and in some cases our men's kippot.
---
Kippot orders
Minimum Orders of 4 or more at a time.
Mix and Match different designs
colors
sizes
Shipping would be reduced from the $5.00 per item to a reasonable group price.
Prices would vary with styles picked but lower than retail.
Each kippah/yarmulkah takes many hours to crochet.
These are the highest quality of workmanship and unique styles.
---


Wholesale Specials
FANCY BEADED KIPPOT:

I now have a special for a limited time on my new beaded kippot.

Order 4 or more of my Fancy Beaded Kippot at a Special Price.

This includes my new square cut beads!

And for a very limited time my new Petite Beaded kippot!

Temple/Shop Special price would vary by the size of kippot ordered.

Email me!
---
Also gift and jewelry items can be added at reduced prices to the kippot orders.
---
Wholesale Prices are now also available for Temple Gift shops on my charm jewelry.
Most are sold either gift boxed or ready to hang on a display rack.
---
Gift and Jewelry Items are suitable for gifts for Bar and Bat Mitzvah teens as well as children, parents, teachers and seniors.
---
Som of the items available at wholesale include:

Tallit Clips
Book Marks
Earrings - Pierced, Drops, Studs and Non Pierced
Pins:

*Stick Pins/Hat Pins and Mother's Pins
*Charm Pins
*Wire Wrap Pins

Hair Jewelry - Bobbie Pins and Clips.

Suitable for attaching kippot or wearing alone in hair.and MORE!
---
A few examples of the gift and jewelry items suitable for gift shops.
---
Stick Pins/Hat Pins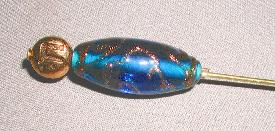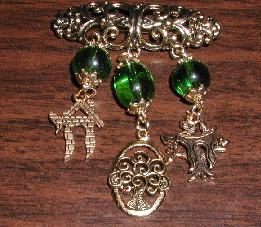 Different brooches available in many styles, beads, Jewish symbols, different holidays or shabbat and combinations.
---
eileen@chadiscrafts.com
Email me and we can discuss your special needs.
I offer friendly and personal service.
---